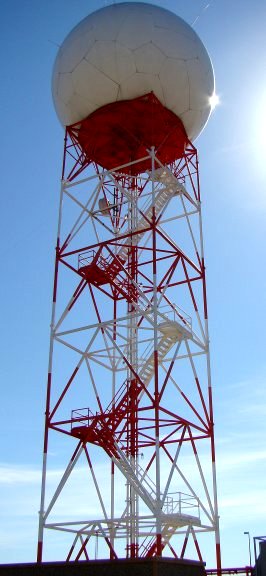 Radio antennas (top to bottom): dual 2 meter Yagi, 2 meter vertical, 440 Yagis, AM, HF vertical, G5R half inverted V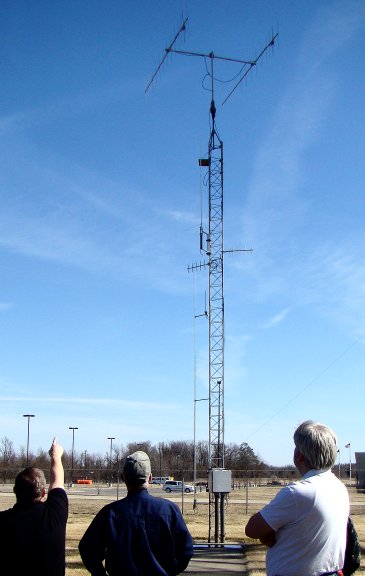 Rick Shanklin, the Warning Coordination Meteorologist, gave a fascinating presentation at the main forecasting desk. Rick coordinates the SkyWarn spotter training program. More information about SkyWarn training can be found at: http://www.crh.noaa.gov/pah/?n=spottertraining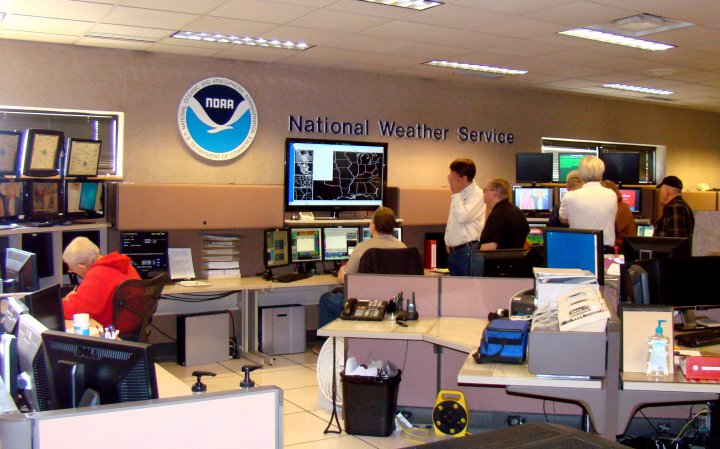 We learned a lot watching Rick demonstrate many of the sources they routinely use to make predictions.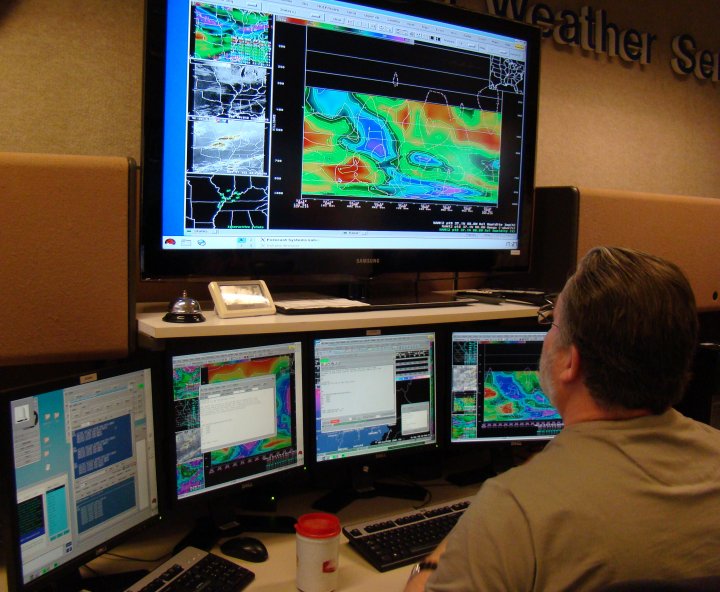 Rick explained how they utilize radar images, data from weather stations, and years of experience along with computer models to generate the forecasts.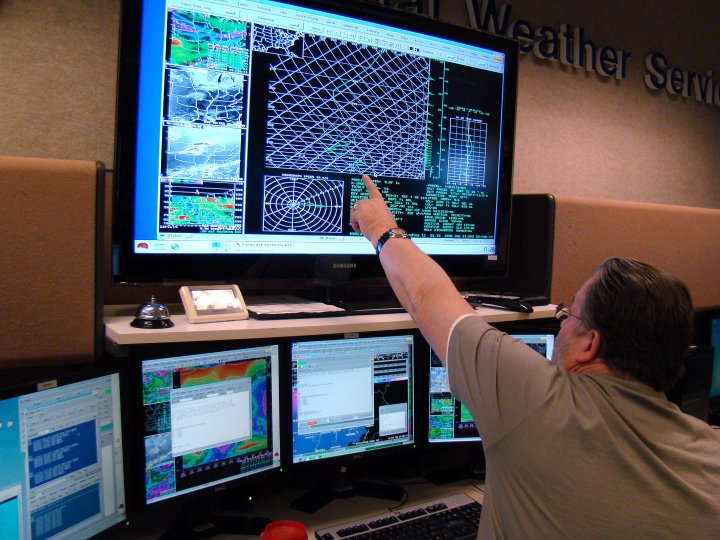 Weather information for our area is at: www.crh.noaa.gov/pah/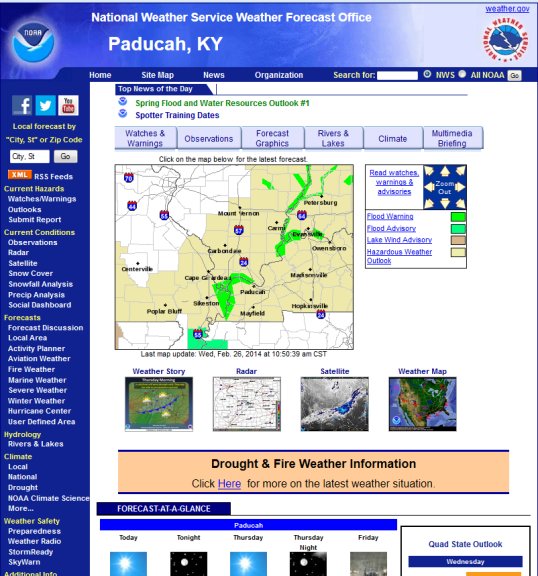 Hydrologic Prediction area. The river menu tab at http://water.weather.gov/ahps2/forecasts.php?wfo=pah lists 14 area rivers that they monitor.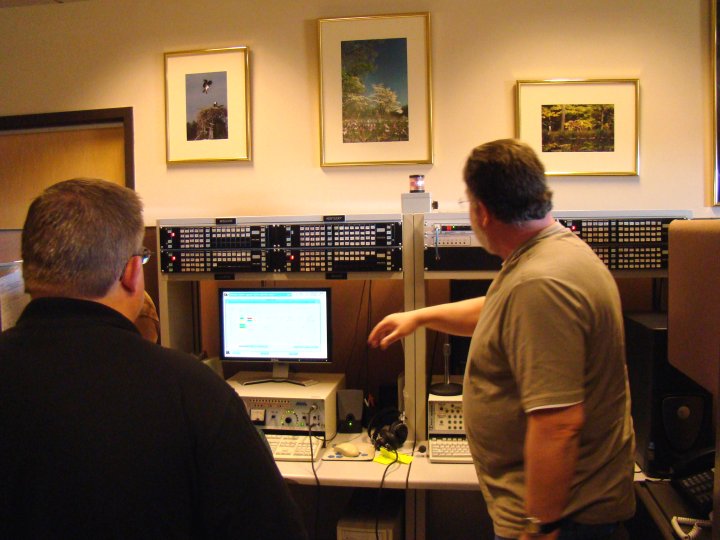 The complexity and organization in the phone lines room.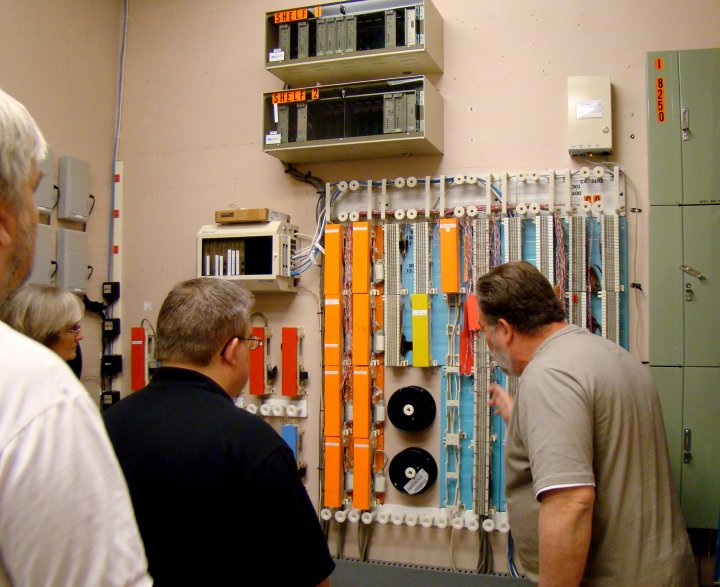 The radio desk. Efforts to reach the 146.820 repeater were not successful.